Features:

1. The tank vehicle adopts high vacuum multi-layer winding insulation technology, to ensure that the process of long distance transport temperature rise within the scope of the standard, pressure is stable,safe and reliable long-distance transportation.

2. The tank vehicle adopts cryogrnic technology(162℃) store, large capacity(the ratio of natural gas in gas and liquid volume for 625:1), transportation cost is low.
3. Large store capacity, suitable for industrial and urban gas peak use.
4. The overall structure is simple, less valve pipe, convenient operation and maintenance.
5. Cryogenic tank design pressure up to 0.7Mpa,safe opening pressure 0.77Mpa,effectively prevent frequent in the process of charging and transportation safety valve to open.
6. Convenient and quick connection with a variety of tractor,and equipped with the parking brake, so that it is safe and reliable working condition.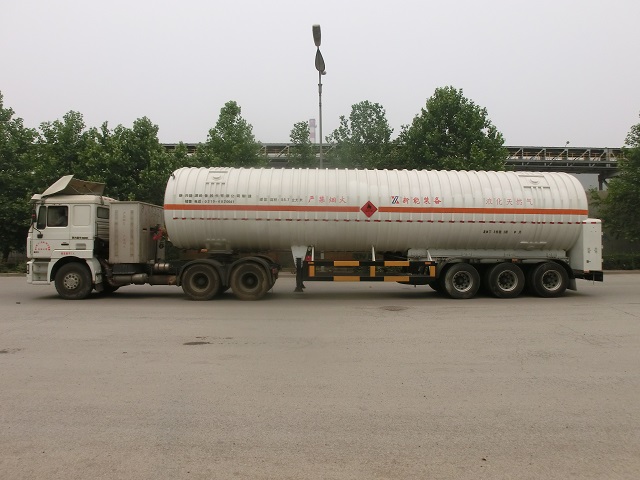 Technical data